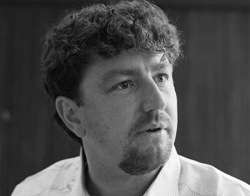 Nick Van Heck is helping organisations and executive teams to develop effective strategic reflection and planning processes. His contribution focuses on creating conditions to engage in a strategic conversation while equipping leaders with the concepts and tools to do so. His motto is "strategic alignment through executive development, strategy development through executive alignment". By integrating the strategic and leadership challenges, he intends to create an environment within which individuals and teams align to take charge of their collective future and ambitions.
His work led him to co-found and become director of an international network of strategy and management development professionals, Executive Learning Partnership (www.elpnetwork.com). Nick has been working on numerous consulting and executive development projects, directed a wide variety of strategy and management development programmes, seminars and workshops across industries in Europe, outside and within business schools like INSEAD (France).
He holds a Master's degree in Business Economics from KU Leuven (Belgium) and started his career as a research and teaching assistant, in KU Leuven and ULB in Brussels. He also held the position of General Manager, Management Development within Sander & Company (Denmark-United Kingdom).
He has taught strategic management and international strategy & organisation in numerous company-specific programmes and workshops, and in master programmes ((Executive) MBA) of various schools and universities in Europe (KU Leuven, Ecole de Commerce Solvay (Belgium), Nijenrode (The Netherlands), ENPC School of International Management (France) and Thunderbird Europe (Switzerland).
In 2001 Nick's applied research on the strategic and organisational challenges of internationalising companies led to the publication of 'From Local Champions to Global Masters: Managing the Internationalisation Process' (Palgrave-MacMillan), co-authored with Prof. Paul Verdin (INSEAD, Solvay Business School). The Dutch and Spanish version of this book was published shortly after.
In addition, Nick has also written several in-depth case studies and articles on the internationalisation and strategic management of companies, published in national and international journals and in the popular press. Two of his cases were awarded Best Case in 'European Management' in the 1997 EFMD Case Writing Competition.
Nick van Heck's company website is www.elpnetwork.com