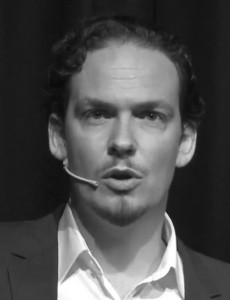 Nick balances a busy agenda between executive coaching, consulting and a professional music career. Born in Australia he studied at Melbourne University and taught at Trinity College before moving to France in 1999, where he lives today.
His original training was in orchestral conducting before he turned to management consulting and leadership development. He is a certified psychometric practitioner and also has training in cognitive therapy.
His special interest is in helping individuals unlock their inner potential to move from good to great – a passion he developed working with orchestras in masterclasses in many places throughout the world. Clearly technical skills and mastery of the score in music are not enough to create the 'magic' that separates the truly exceptional from the routinely mediocre. A variety of other factors are at play, from deep motivation, group energy and dynamics, to a variety of micro-behaviours that all massively impact the outcome. He believes the same is true in business leadership.
Nick also teaches Critical Thinking at the NEOMA business school in Paris (France's only triply accredited business school) in the full time MBA program. His course is a mixture of logic, philosophy, media analysis, cognitive analysis and thinking skills.
In his various roles, Nick works to help leaders understand the impact their presence and behaviour has on the people around them and the results they can achieve. His passion is for helping people to understand what they are truly good at, to help them reinforce this, and to simultaneously challenge them to develop ways to be more effective in other areas.
His recent work has been with firms such as ABN-Amro, DCNS, FIDAL, Ipsen Laboratories, KPMG-Meijburg, Merck-Serono, Leaseplan, Nokia, Rhodia, and Solvay.
Today Nick splits his time between consulting, leadership training and individual coaching. He speaks fluent English and French. He also still conducts regularly.