Stéphane is the founder of TEDxVaugirardRoad, a leading TEDx conference in France, with 7M+ views to date.
For more than a decade now he's been coaching in public speaking for business leaders, managers, scientists, engineers, doctors, and even artists. His work method consists in finding the "idea worth spreading" in every speech. His purpose is to single it out and express it in simple yet powerful terms. Make the complex plain and reach another level of impact.
As a Team/Executive coach, he's also working with leaders, business owners, and managers to help them manage their teams and reach their goals.
Public speaking and Executive coach, consultant, author, trainer, (…) he puts his many talents to use in helping his clients progress, starting from where they actually are.
​He lives between Paris and Britanny in France.
Languages: French (native), English
Education: Master in Marketing (ESC Tours), Coaching, Transactional Analysis, Palo Alto systemic approach
Focus: Public speaking, Executive coaching, transformation
Past experience: TEDxVaugirardRoad founder and speaker coach, Board and Team Coaching, Strategy Director in software company
LinkedIn: https://www.linkedin.com/in/sroger/

Mobile: +41 79 435 1660
Skype: didiermarlier
5 Route du Village
1884 Villars-sur-Ollon
CH - Switzerland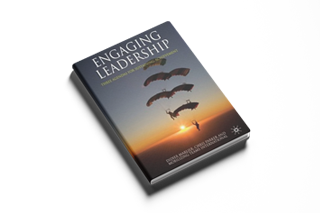 "Engaging Leadership" has been written for leaders who are about to engage their organisations in change."