Marvin's professional purpose is to support Business Leaders in realising their full potential as effective leaders and custodians of their organisations.
A consultant, executive coach, husband, father, and… cycling coach, Marvin has lived in ten different countries and worked in many different industries and fields. This broad experience has given him a deep mistrust of formulaic solutions and informs his pragmatic, participative and experiential approach.
He coaches leaders to set high standards and above all to set the example: success is due to the team, failure to the leader alone.
Languages: English (native), French,
Education: Engineering Science (Cambridge University) & MBA (INSEAD)
Focus: Leadership, Team Dynamics, coaching
Past Experience: Oilfield Services, Manufacturing, Enterprise Software, Consulting

Mobile: +41 79 435 1660
Skype: didiermarlier
5 Route du Village
1884 Villars-sur-Ollon
CH - Switzerland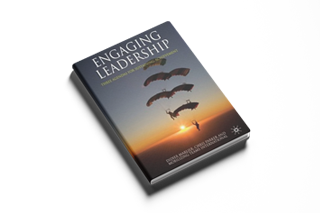 "Engaging Leadership" has been written for leaders who are about to engage their organisations in change."