As a technology entrepreneur, she has founded and grown companies across various industries, ranging from retail to education. Her leadership has been instrumental in securing investment rounds of tens of millions of dollars from some of the main global VCs. With a keen focus on purpose, she used to be at the forefront of businesses that lead hundreds of people.
She is a leader in the areas of Digital Products, Marketing, and Culture of Innovation. She created and hosted a podcast about leadership named mentora.ai, served as a commentator for SP1, Rede Globo. Currently, she is the CEO of an early stage startup focused on leadership development using AI to scale knowledge, an Endeavor mentor in Brazil and a Columnist on Future Leadership for Vida Simples Magazine.
Languages: Portuguese (native), English and Spanish
Education: Marketing & Communications degree
Focus: Product & Marketing Strategy, Digital Transformation/Evolution and Hyper-Growth Meaningful Leadership
Past experience: Tech Startups, Retail, Education, Media

Mobile: +41 79 435 1660
Skype: didiermarlier
5 Route du Village
1884 Villars-sur-Ollon
CH - Switzerland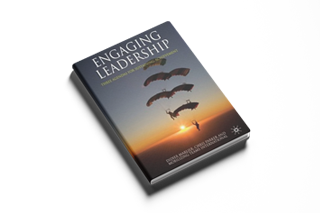 "Engaging Leadership" has been written for leaders who are about to engage their organisations in change."