Partners
Marcelo "Jimmy" Chiavone Pontes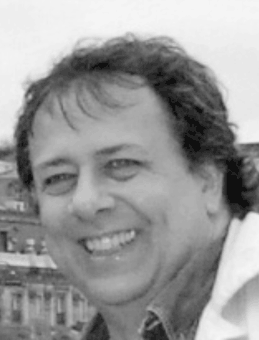 Marcelo Chiavone Pontes, or Jimmy, as he is known, is an expert in experiential marketing, theme that he is developing as an Academic as well as in his consulting projects.
His work aims at identifying opportunities and points of attention that organizations should have about their business. It takes a holistic and deep vision about their customers, employees and partners, understanding them as complex human beings whose emotional structure must be understood and stimulated.
In his view, the consumer decision has motivations beyond rationality, assuming symbolic and hedonic significance. Because of this, it is important that companies see their products and services as part of a process of interaction, where the involvement of all stakeholders of the value chain is a fundamental requirement.
In times of dramatic changes, where innovation, disruption and interaction are the pillars for the development of business, Jimmy has been developing projects that aim to assist leaders in implementing such vision of their business.
Jimmy founded Brand Leader, a consultancy and training company in marketing, in 1997. He has since worked for numerous organizations, such as Abbott, AstraZeneca, Banco Itaú, Banco Real, BASF, Boehringer, Bosch, Comgás, DCNS, Dow, EMS, ICTS, ISP, Kimberly-Clark, Lindencorp, Magazine Luiza, Natura, Nestlé, Novartis, Pirelli, Primesys, Redecard, Rhodia, Sangari, Shell, Siemens, Sky, Telefonica, Tenneco, TVA, Unibanco, Unilever, Wal-Mart and Wyeth, among others.
Prior to founding Brand Leader, Jimmy was an executive for 20 years at companies such as Caixa Economica Federal, Porto Seguro, Brahma and with some communication agencies. In this segment, he had the opportunity to work for the Salles/DMB & B, where he was responsible for the account of Ford, and Ogilvy, where he worked for American Express, Pizza Hut, Unilever, Localiza, IBM and Philips.
In parallel to his executive and consultant career, Jimmy is a University Professor, since 1988. Currently he teaches at undergraduate and MBA levels at ESPM and FIA/USP.
Jimmy has a degree in Business Administration from FAAP, a post-graduate degree in Advertising and Marketing at ESPM, and a Masters degree in Business Administration at PUC/SP. He also did courses in Marketing at SUNY (State University of New York). He is currently completing his PhD in Marketing at USP.
Jimmy lives in Sao Paulo and has a daughter, Nina, age 7, his greatest love.