Jean-Michel specializes in developing leadership, strategy, marketing and innovation capabilities within Fortune 500 companies. His latest assignments include a global "Value Innovation Strategy" program for a B2B Fortune Global 500 company, as well as a major transformation initiative at a leading FMCG company.
As Managing Director at StratX, he ensures that the company and team remain at the cutting edge in terms of management development for creating and delivering great learning experiences for our clients.
He likes to focus on providing the "wow" effect, by delivering extremely engaging experiences, making sure that learning outcomes stick, and guaranteeing a measurable impact with results.
Before joining StratX, he was the Managing Director of a leading automotive company, and was also a board adviser for strategy, corporate development and business performance to a world leader in metallurgy. He started his career as a project manager at a major player in the aerospace sector.
Languages: French (native), English
Education: Master of Business Administration (MBA) – INSEAD, MSc Engineering – Ecole des Mines de Paris
Focus: Marketing, Strategy, Coaching
Past experience: Business-to-Business, Engineering, Industrial, Aerospace
Website:  https://www.stratx-exl.com/

Mobile: +41 79 435 1660
Skype: didiermarlier
5 Route du Village
1884 Villars-sur-Ollon
CH - Switzerland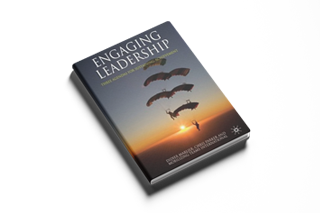 "Engaging Leadership" has been written for leaders who are about to engage their organisations in change."