Didier's professional purpose is to support Business Leaders in challenging the orthodoxies they retain about their business and help them prepare their people and organizations for the Disruption Economy.
A blogger, author, Board advisor, consultant, executive coach, father, husband, professor and… agent-provocateur, he advises leaders on how to "intellectually compel" and "emotionally engage" their people into large scale changes (strategic, organizational, cultural or post M&A), using the levers of Logos (intellect), Ethos (behaviours) and Pathos (emotions).
He lives between Belgium, his native country, Brazil, the country of his heart, and the ski slopes of Switzerland, the country of his dreams.
Languages: French (native), English, Portuguese (Brazil)
Education: Law degree (Université Lausanne) & MBA (IMD)
Focus: Disruption Economy, Leadership, Team Dynamics, coaching
Past experience: Management Consultancy, Banking, Sports Team Dynamics Coaching
Website: https://didier-marlier.com/
Linkedin: https://www.linkedin.com/in/didier-marlier-2078591/

Mobile: +41 79 435 1660
Skype: didiermarlier
5 Route du Village
1884 Villars-sur-Ollon
CH - Switzerland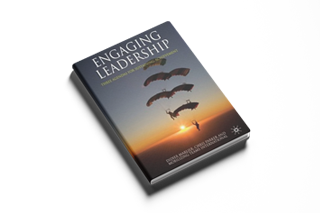 "Engaging Leadership" has been written for leaders who are about to engage their organisations in change."