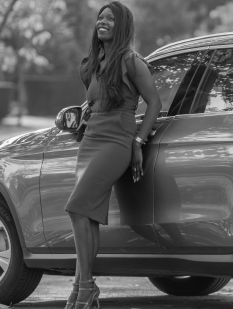 Experienced corporate image consultant with a passion for helping individuals enhance their personal and professional image. Her focus is on the person's image and self-confidence: Appearance, Behaviour & Communication
Successfully advised clients on upgrading their appearance and improving confidence. Skilled in conducting workshops and seminars on personal style, body language and etiquette. Excellent communication and interpersonal skills, with a keen eye for detail and a commitment to client satisfaction.
Proven results in improved professional opportunities and upgraded personal appearance for clients.
Passionate about empowering individuals to make the most of their personal image and reach their full potential.
Belgian, she lives in the picturesque town of Waterloo, in Belgium, DR Congo is her native country
​Languages: French (native), English
Education: Law & Finance (not completed)
Focus: On the self-confidence of my clients, through the image they project:    Appearance, Behaviour & Communication.
Past experience: Modeling, EU Financial officer,
Website: www.style-me.be

Mobile: +41 79 435 1660
Skype: didiermarlier
5 Route du Village
1884 Villars-sur-Ollon
CH - Switzerland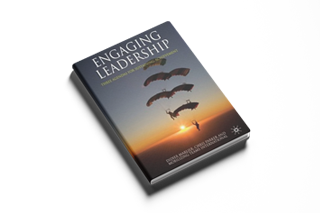 "Engaging Leadership" has been written for leaders who are about to engage their organisations in change."