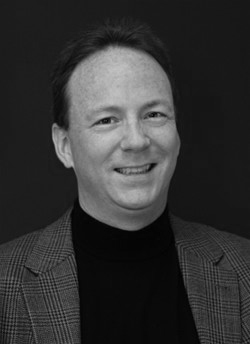 Bob is a senior level consultant, facilitator and coach. He is also president of Transformation Strategies, Inc. – a small a leadership development and organizational change consulting firm with a global reach located in Washington, DC. He has a BA in International Studies and an MA in Human Resource Development from George Washington University.
Bob's clients indicate that he has an extraordinary ability to build relationships with individuals and groups, leading them in break-through conversations that create new ways of interacting and doing business. This includes creating customized action learning strategies to support change processes and leadership development initiatives. He is the creator of the Alignment and Action process – a cross functional planning process that builds a shared business agenda across the enterprise bringing focus, releasing energy and enhancing commitment to action.
From 1998 – 2005 Bob has served as a Senior Faculty member and Director of the Georgetown University Organization Development program where he has trained hundreds of leaders and consultants in the complex dynamics of systems change. This included helping them develop the strategic thinking and behavioural skills to lead and catalyze energy for change. He has also been Director of Organization & Management Development and Manager of Career Development Programs for an organization of 3500 people.
His clients include a wide range of corporate, non profit and government organizations including: Pearson, plc., Discovery Communications, Lockheed Martin, Delaware Investments, USDA, Gettysburg College, Dickinson College and The American College of Cardiology among others.
Bob is an American citizen who has lived and traveled internationally most of his life – growing up in Belgium and living in East Africa for four years as a Peace Corps volunteer and trainer in the early 1980s. He is a student of Yoga and Chinese Philosophy and incorporates the Sedona Method in his work.
Bob Devlin's company website is www.transformationstrategies.com