Partners
Ben Clayton-Jolly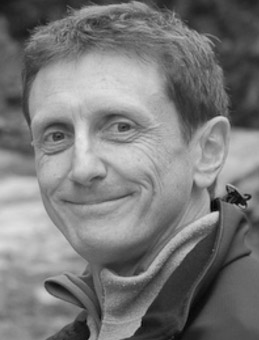 Ben's passion, and lifelong interest, is leadership and human performance.  He typically works from middle management to executive board level to inspire and develop leadership at an individual, team and organisational level.  Much of this is working alongside organisations and business units as a team coach to leadership teams, and an executive coach to individual leaders.  He also works with large group events, leadership workshops and experiential learning projects to enable organisations to engage people across an organisation, and to sustainably align leadership, culture and strategy.  His approach is grounded in his own personal leadership experiences as an officer in the British Parachute Regiment and as a Country Director for a NGO in Africa, as well as being insatiably curious about some of the latest ideas and best practice that is continuously emerging around us.  He has a particular interest in creating high impact learning experiences using experiential learning and coaching which he has been developing since 1989.  This has included the development of a unique approach to leadership development (http://www.inspiringleadership.co.uk/) involving wilderness based leadership programmes in developing countries for clients such as Hewlett Packard, Swiss Re and Aviva.  In 2004 he was a consultant and team coach for the UK television documentary 'The Carrot or The Stick' which explored the impact of leadership on competing teams undertaking military style challenges in the Welsh mountains.
Current and recent clients include Rhodia, Aviva, Whitbread, Roche, Schering Plough, Oxford University Press, Cargill, the European Space Agency and the International Federation of the Red Cross.
Ben has studied extensively in the fields of education, psychology, psychotherapy and leadership.  He is a Fellow of the Chartered Institute for Personnel and Development, and has a MA in Psychological Coaching, which included his own academic research into a relational approach to coaching.  His approach is integrative, results focussed and combines some of the latest thinking from a wide variety of fields including neuroscience, coaching and sports psychology, as well as his own wide ranging personal experiences in leadership, and performance development.  He lives in between Oxford, England and Haute-Savoie, France.