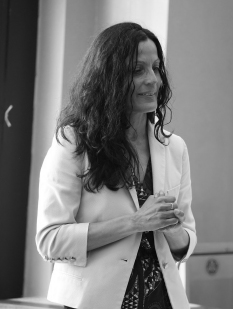 With expertise and a constructive and inspiring approach, Anita's professional purpose is to enable decision makers and creative people in releasing creativity and leadership in current transformation processes.
Her compass is authenticity, respect, openness and connectivity aiming to create a secure environment to support decision-makers and creative people in navigating through change in an innovative, analytical and empathetic way, targeting a leadership and  culture which embrace change calmly and determined.
Anita is of German/Indian origin, a nomad at the bottom of her heart. She lives in Germany.
Languages:  German (native), English, French, Portuguese (Brazil)
Education:    PhD in Materials Science (Max Planck Institute for Solid State Research – Germany)
Focus:  Strategy, Innovation, Leadership, Personal and Team empowerment
Past experience:  Management Consultancy,  Heavy Industry , Humanitarian Sector, Social Entrepreneur
Personal site:  https://www.anita-chatterjee.com/
LinkedIn:  https://www.linkedin.com/in/anita-chatterjee-207667239/

Mobile: +41 79 435 1660
Skype: didiermarlier
5 Route du Village
1884 Villars-sur-Ollon
CH - Switzerland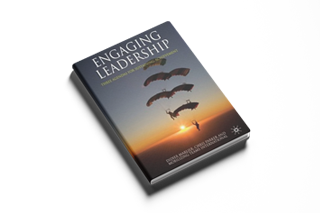 "Engaging Leadership" has been written for leaders who are about to engage their organisations in change."