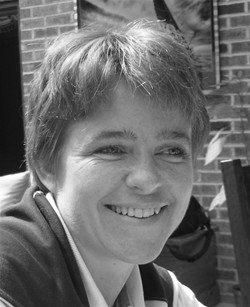 Tritia Neeb (Dutch) has a passion for development and helping people to use their potential to the most. Her main field of work lies in Mass Engagement Programs, Leadership and Team Development.
Her passion for development and coaching has led to the establishment of her own company in the beginning of 2003 and she is a member of the "Enablers" Network, an "organic network", which works with a variety of clients.
She has designed and contributed to many different leadership and change programs for different companies such as law firms, IT consultancy firms, large international financial service companies, an international working Dutch bank, a consumer good company, a machine factory and a international ship builder. In all her programs she helps people to create the conditions to be in the lead either as a team player or as the formal leader.
After her study Social Science and Business Administration she's worked for 8 years as a consultant and project manager for Ernst & Young Management Consultants. She then worked as a manager of the ICT Project Department of Ernst & Young in the Netherlands. Within the ICT department (130 people) she was also responsible for the Human Resource Management and Development. She is a certified M.B.T.I., Belbin and FIRO-B.
Tritia (41) is happily married to Eric. They and their small animal farm live in Baarn, The Netherlands. Eric and Tritia are not only partners in marriage but also in business. Eric designs and makes the materials that are used for team exercises and simulations.
Tritia Neeb's company website is www.djihn.nl