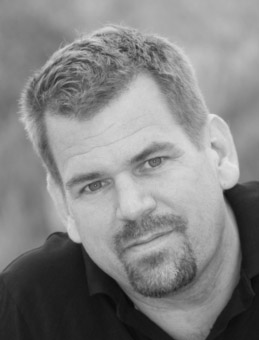 Chris Parker (American) is passionate about improving customer experiences with a blend of common sense and advanced technology. He believes that people, as well as groups of people, are on a constant journey of development and growth. Interventions regarding large-scale change must be appropriate for the people affected in order to succeed in a sustainable way, and this is only possible through direct interaction and dialogue.
Chris' approach is based on developing clarity regarding the shared purpose of the people involved in order establish need for the change and agree on what to focus on today. He particularly enjoys engagements where the purpose of an organisation can be aligned directly with what their customers value – which allows a meaningful and emotional customer experience to be created. When advising on technology-enabled transformation, this same approach can be used to ensure everyone involved has the clarity needed to truly embrace the opportunity.
Chris has held executive and consulting roles in various industries, all of which had the focus of large scale change and the impact of technology on business culture. His latest executive role was SVP and CIO of LeasePlan Corporation, where he championed customer experience throughout the business, and is proud to have initiated the group's social media and mobile application initiatives. Prior to this, he has worked globally in General Management and Change Leadership roles in the Financial Services, Retail, Telecommunications, Semiconductor and Business Software sectors.
Chris has written the 'CIO Survival Guide', which is a series of articles being published by the Dutch version of CIO magazine on how technology leaders can engage directly with the customer's journey. He regularly presents internationally on this and other related topics. Educated as an accountant in the United States, he later received an MBA from Nyenrode University in the Netherlands. He is a certified Customer Experience Management consultant and recently attended the Singularity University.