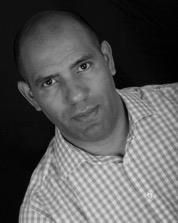 With a multi-pronged approach, Stephen addresses the strategic, behavioural, and emotional aspects of an organisation in order to accelerate and sustain performance. With 18 years of consultancy and coaching for clients like Skanska, T-Systems, Solvay, BASF, and The Rockefeller Foundation, he is known for his professional and pragmatic style.
He's also one of the few business consultants whose skill set includes "survival specialist" and "disaster manager," which may explain why he never leaves home without a Leatherman.
As well as consulting, Stephen loves puzzles and has designed several business simulations that he uses with his clients. He has provided coaching support for executive teams by defining strategy then cultivating leadership behaviours to support and enhance the strategy. In addition to consulting, Stephen is an experienced behavioural assessor who is certified with the British Psychological Society in a variety of interview and facilitation techniques.
He received his Bachelor of Arts degree from Liverpool University and is a former Officer of the Royal Air Force. Obsessed with Brazilian jiu jitsu—which he describes as a physical 3-D version of chess—Stephen competes regularly at martial-art competitions. Challenge him to a puzzle and he's a force to be reckoned with, but Stephen finds his Zen through mountain biking, walking his dogs, and practicing yoga.