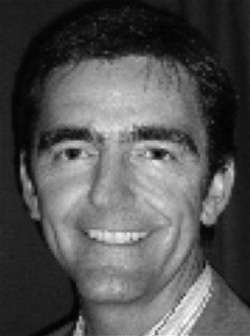 McDonagh is an exceptionally experienced management educator, consultant and business coach specialising in business strategy and customer focus. He is passionate about helping business leaders and their teams have fresh insights about their customers, their markets and how they can create, deliver and capture value. One of Niall's underlying beliefs, which flows into his client projects, is the unbreakable bond between strategy execution and the emotional and behavioural agendas.
Niall is the founder and director of NRL Consulting. During the last 15 years, Niall has advised business leaders and has designed and led executive development programmes in strategy, marketing and customer value innovation for companies such as Careerbuilder.com, Ericsson, General Electric, GlaxoSmithKline, McAfee, Virgin Media, Oracle, Rolls-Royce, Schneider-Electric and The Post Office as well as for two leading management consulting firms. He has also taught on executive development programmes for INSEAD, Duke Corporate Education & LSE Enterprise and IIMA (India). He has worked in over 40 countries with more than 100 nationalities. Niall has applied his extensive knowledge and experience of action-based learning techniques to many of these projects.
One of Niall's current areas of research and interest is Strategic Selling & Customer Relationship Management and he has recently been working with several organisations to help improve their win ratios. His approach focuses on 'Customer Decision Management' and is based on a robust and proven methodology and process (PLANtoWIN™).
Until 2006, Niall was the UK Managing Director of StratX, an international strategic marketing consultancy , and was responsible for managing and developing the business in the UK & Europe, leading client projects and managing key client relationships. His early business experience was primarily in the IT industry, working for Xerox and later for Honeywell Bull in a variety of UK headquarters marketing management positions including Key Account Marketing, Channel Management and Pricing.