What drives Luca's advisory, teaching and coaching efforts is consistently finding the best answer to the following question: «how can I help leaders keep evolving their capabilities at the same pace as the business reality so that their performance can be safeguarded and improved overtime?».
Around this objective, he works with some of the largest international organisations (Unilever, Deloitte, Carrefour, Volkswagen Group etc) and teaches and speaks at different top business schools (HEC, NYU, LBS, EDHEC, ESCP) to help leaders become more agile and consistently be able to adapt to and win today's and tomorrow's challenges.
Luca lives in sunny Nice, France but he is a citizen of the world when he travels to reach his clients inside and outside Europe.
Languages: Italian (native), English, French
Education: Economics degree (LUISS university, Rome) & MBA (LSE, NYU, HEC)
Focus: Leadership in uncertainty, Leadership Agility, Leadership evolution, Coaching
Past experience: Corporate executive, FMCG, Management Consultancy, Financial services
Personal site:  https://luca-signoretti.com

Mobile: +41 79 435 1660
Skype: didiermarlier
5 Route du Village
1884 Villars-sur-Ollon
CH - Switzerland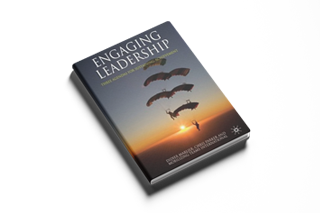 "Engaging Leadership" has been written for leaders who are about to engage their organisations in change."