Gianni's professional purpose is to support managers and teams in developing their transformative management capacities and transformative leadership potential.
Specialized in the field of managing resistance to change in organizations, he is a qualified practitioner in PCM® Adaptive Communication, a B Leader, and a Certified Coach in vertical leadership development using the GLP approach. He is the founder of the Q matrix, a management framework supporting change leaders in their transformational efforts.
Married with an Olympian and father of four children, Gianni lives in Switzerland. With roots in Italy, heart in Costa Rica, feet in Switzerland, and passion in the world oceans, Gianni is a real citizen of the world.
Languages: French (native), English, German, Italian, Spanish
Education: PhD in geology, CAS in Management and leadership (Université Lausanne)
Focus: Transformative management & leadership development, coaching
Past experience: Industry (Shell), Marketing (Sankyo), Start up (founder), Diving instructor
Personal site:  https://giannidimarco.com/

Mobile: +41 79 435 1660
Skype: didiermarlier
5 Route du Village
1884 Villars-sur-Ollon
CH - Switzerland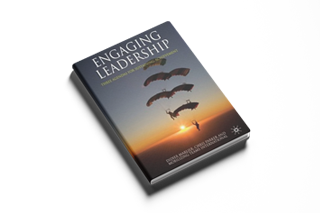 "Engaging Leadership" has been written for leaders who are about to engage their organisations in change."