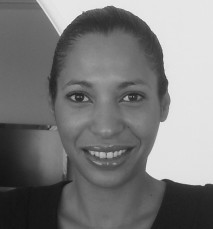 Oriana Nawezi's (Belgian/Congolese/Lebanese) "High Support & High Challenge" coaching style perfectly fits with the "Enablers Network's" style and beliefs. Her mixed origins, gave her an unusual sense of openness and an understanding of the world. Open and curious by nature, Oriana loves to discover new cultures and is enthusiastic about a wide range of topics, ranging from arts to politics, history, science, philosophy and literature. Traveling has been a part of her life since very young and she had the chance to discover the world, a wealth which it is proud of.
She started working in modeling at the age of fourteen, while pursuing distance learning courses with different tutors. Subsequently, Oriana has enriched her life experience by engaging in several different ventures which, if they were not all successful, have seasoned her as an entrepreneur and people leader.
MBTI certified and having successfully completed the Reims Management School Executive Summer Program, she is our youngest team member since January 2012. Oriana has worked with clients such as Banco Do Minas-Gerais, BASF, Credit Suisse, DCNS, Diana, FIDAL, Novacap, SAP, Société Générale, Solvay or Vallourec.
Oriana is a pillar of her family scattered between Africa and Europe. As a permanent globetrotter, she has her base between several European countries.