Partners
Gérard Perruchot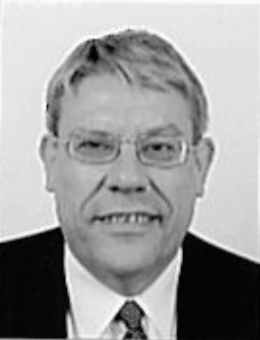 Gérard Perruchot has been assisting multinational companies in transformation and performance improvement projects for the past twenty years.
Capitalizing on his experience of nearly one hundred breakthrough performance improvement projects  both in Industry and Services, he is recognized as one of Europe' foremost experts in Business Process Management and Organization Systems Redesign through collaborative approaches.
Committed to grow consulting capabilities within client organizations, he has trained and coached many internal performance consultants and Business Process Improvement facilitators in Europe.
Over the years his work has focused more and more on improving the performance of complex organization systems made up of interrelated processes, such as "Product Life Cycle Marketing"
or "Work Place Services", and on implementing Shared Services in areas such as Finance, HR, Customer Support and Facility Management.
His clients are private or public sector organizations, including Total, Solvay, Rhodia, DuPont, EDF, Hewlett-Packard, Arcelor Mittal, Etat de Genève, UNRWA amongst many others.
In partnership with The Performance Design Laboratory (USA), Gérard is currently working on advanced approaches to managing organizations in three dimensions by effectively balancing the Value dimension (creating value through end to end client processes), the Resources dimension (optimizing resources within functional silos) and the Management dimension (implementing integrated measurement and management systems to optimize simultaneously the Value and Resources dimensions).
Past president of ICME, a European consulting company focused on strategy and organization, Gérard started his company Epigone in 2002 and The Fairway Alliance consulting group in 2003.
Beforehand, he acquired 17 years of operational experience in product development, sales, marketing, strategy and general management at Procter and Gamble, Union Carbide and Praxair.
French, bilingual in French and in English, Gérard holds engineering degrees from the Ecole Nationale Supérieure des Industries Chimiques and from the Institut Français du Pétrole.