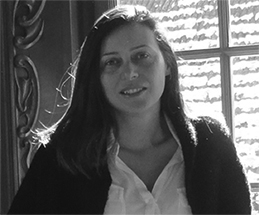 Daniela is inspired by the ideal of contributing to the human and organizational development in a fast-paced business world and in constant change. After 20 years in the corporate market, mostly in high executive positions in large global companies such as Cisco, Alcatel and Festo, midlife transition took place and some hard questions came up intensively. One of the questions, related to uniting business and human development in a broader and deeper perspective was so intense that she decided to move from a very successful leadership position to a new and unknown journey looking for answers.
A new process started, motivated by a deep dive on human psychology and development through a Master Degree on Analytical Psychology. She managed a two and half year research with executives, titled "New awakening: work crises and midlife transition". A "New Awakening" refers to a possible renovation of the human psyche coming up to creative solutions to daily problems, new attitudes or self-awareness when it comes to facing crisis. The end point of this journey was an understanding of transitions and crises on a psychological perspective combined to her leadership background built during long years in the industry and studies in the academy.
Renewed by her own change, Daniela's contribution is related to leadership and team development in transition or crisis times in favour of optimizing business results to organizations and self-realization to individuals.
A Bachelor in Electrical Engineer degree combined with extensive studies in the areas of psychology, psychotherapy and leadership, Daniela holds a Master degree of Analytical Psychology, a Business specialization in Management from Fundação Dom Cabral (Brazil) and Insead (France) and certifications in executive coaching and career coaching recognized by ICF. She is also qualified in Myers Briggs Type Indicator instrument (MBTI).