Partners
Carlos Antonio Ferreira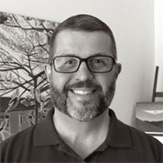 In his midlife transition, Carlos has been particularly interested in what is behind behavioral changes: beliefs and values that drive behavior and the benefits of introspection and reflection on one's own character and beliefs.
Through different approaches such as consulting, leadership training, and personal individual development programs, Carlos engages in structured conversations with his clients, incorporating self-reflection on values and goals – philosophical counseling, the so called "therapy for the sane" because it helps rational, mentally healthy individuals to clarify their world-views and goals in the face of challenges and transitions.
After 20 years working with global companies in business executive roles, since early 2008 Carlos is focusing his work on helping global leaders, teams and organizations prospect their individual and collective unconscious, leading their strategies and actions to meaningful, expressive, and sustainable balanced results.
"Since I can remember, I was always moved by challenges and achievements. Gradually, personal results started becoming secondary and people development became not only my priority but also my most exciting and meaningful activity. Not by coincidence, my business results were gradually getting better and better. In the summer of 2007, I went to the C. G. Jung Institut, in Zürich, for an intensive program in Analytical Psychology and it was a turning point in my life. I finally found a way of living, something to do for the rest of my life. A sacrifice in essence, a real "sacro oficio" – sacred offer/job." My main interest is how analytical psychology can help business environment supporting individuals in their unique journeys."
"Until you make the unconscious conscious, it will direct your life and you will call it fate." Carl Gustav Jung